Published on September 7th, 2018 | by admin
0
Marrakech
Marrakech has been a stylish city destination for years, attracting travelers with its mix of culture, food, architecture and shopping. Yves Saint Laurent fell in love with it, The Rolling Stones did too and Poppy Delevingne had her wedding party out there.From new luxury hotels to a dynamic restaurant scene, and high fashion boutiques to concept stores, here's why the Red City should be on your travel radar this year.
Places You Should Visit :
The Jardin Majorelle – known affectionately as the Yves Saint Laurent garden – has long been one of Marrakech's star attractions, loved for its green cacti and cobalt blue buildings. But a new star will be born later this year, when the Musee Yves Saint Laurent Marrakech opens, showcasing the still blooming relationship between the fashion designer and Morocco. The museum will house 200 haute couture outfits from his Paris archive, a library of 5000 fashion books and an area for concerts and film. A really mecca for fashionistas.
YSL Museum
You will find tasty traditional food on every street corner and at every market, but a restaurant scene to sate any discerning traveller is being established. For dinner, try the Asian-Moroccan fusion food and cucumber vodka cocktails at hip Bo Zin. For lunch around a palm-fringed pool among an elegant crowd, try Crystal – the mostly Italian offering from French twin brothers. For contemporary Moroccan cuisine and rooftop dining, head to Nomad – it has views over the Koutoubia Mosque and Atlas Mountains.
8. Buzzing nightlife
Marrakech is a good place to party, too.  Visiting the legendary Le Comptoir is a must – it's housed in an Art Deco villa with plush theatrical interiors, serving up Franco-Moroccan grub and belly dancing. Teatro, is built in an old theatre and well worth putting your dancing shoes on for.
Make time for getting lost in the Medina, Marrakech's historic centre and a UNESCO World Heritage Site. You could spend hours just wandering around its alleyways, taking in the colours and architecture – but some sights to tick off include the Koutoubia Mosque, Badia Palace and Saadian tombs.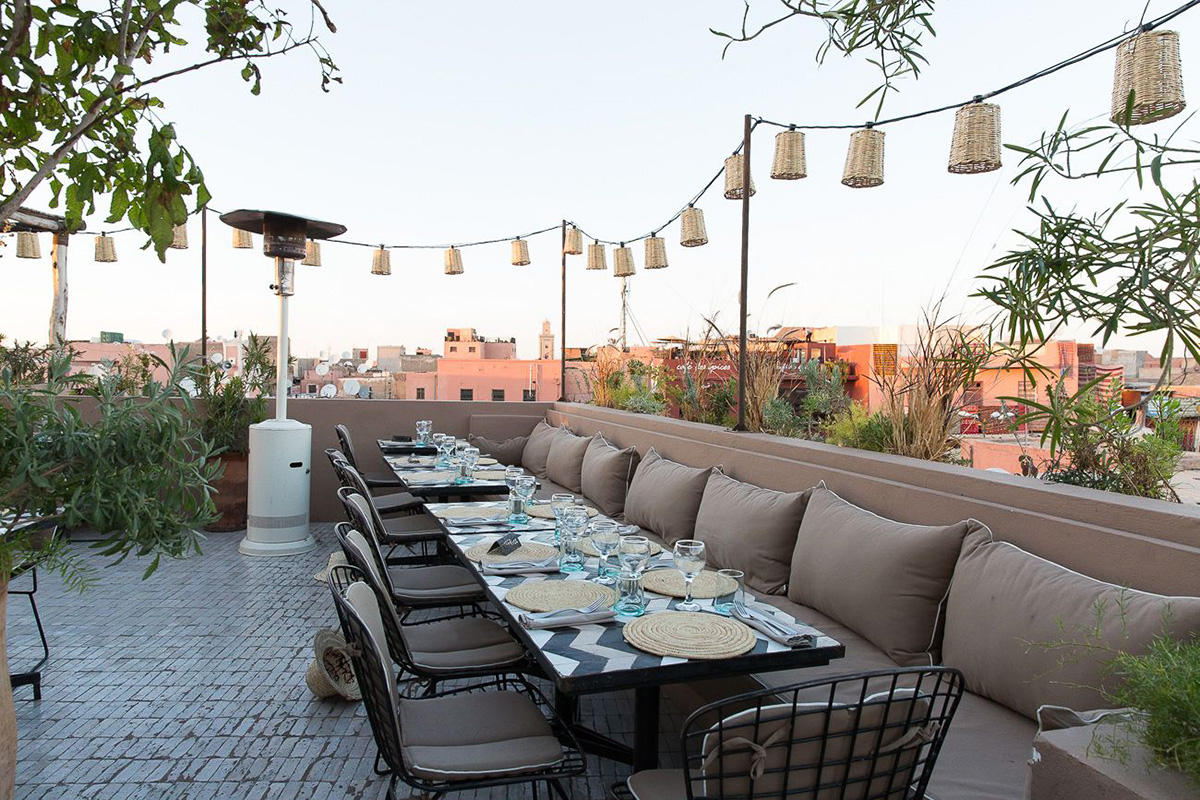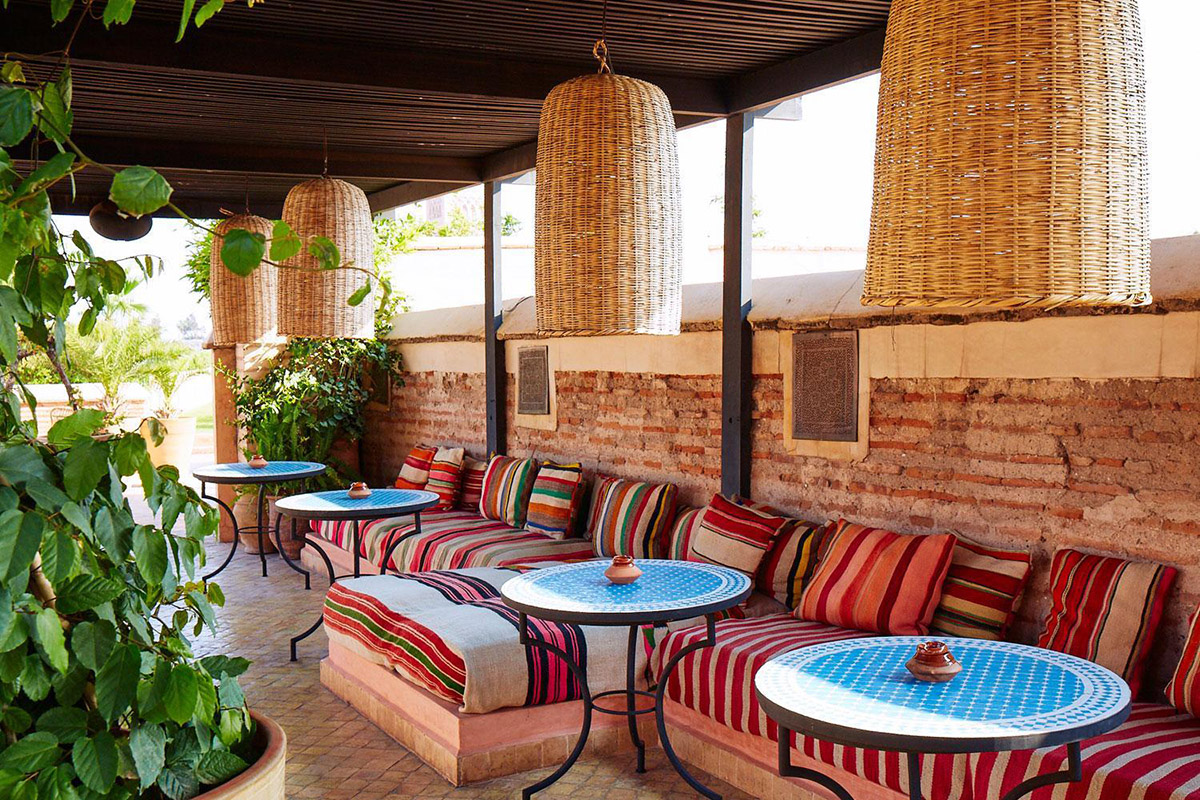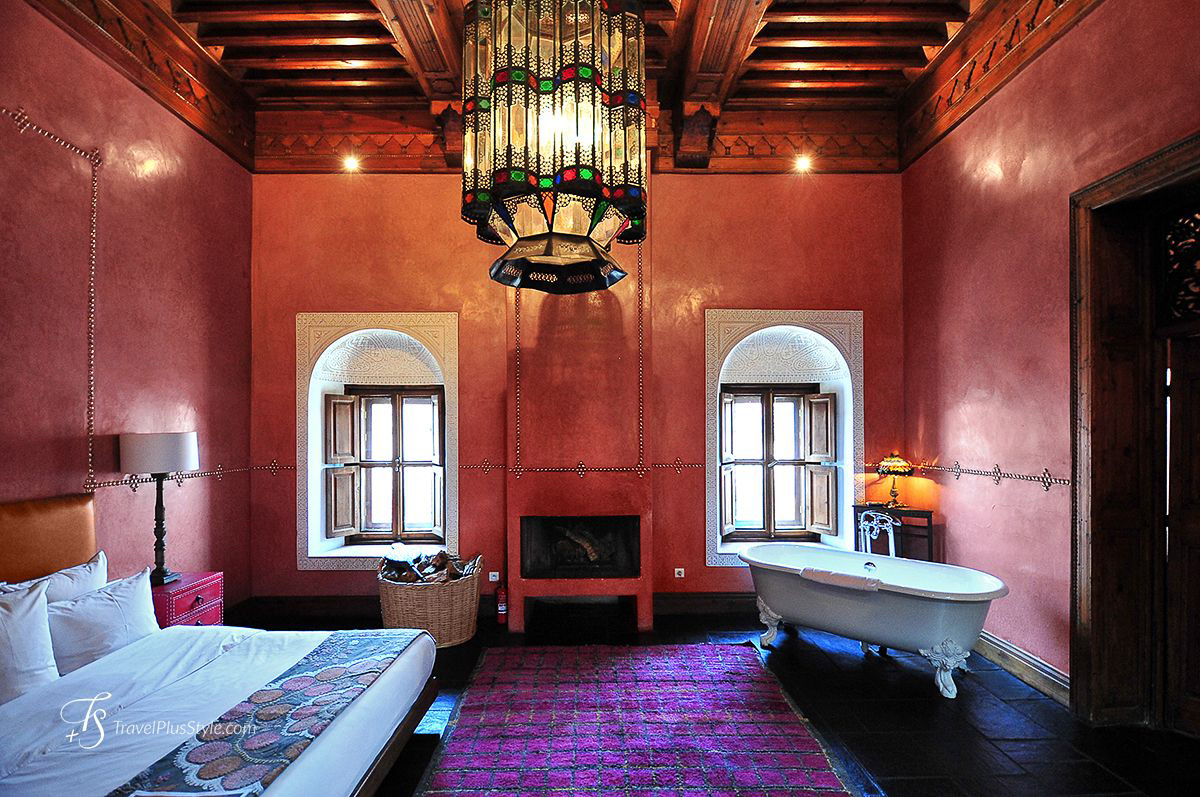 33 Rue Majorelle
The concept shop—one of Marrakech's best—feels like a Moroccan version of Colette in Paris. You name it, 33 Rue has it: modish silicone place mats, Warhol-esque Pop Art, dainty midi rings, wooden furniture, vibrant scarves, and more. The selection primarily consists of goods made by local artists and up-and-coming designers, and somehow, despite the abundance of items spanning two floors, the shop is immaculate. It's a stark contrast to the famed souk, which proves challenging for indecisive shoppers.Max & Jan
The expertly edited mecca for resortwear, jewelry, and accessories is an ideal spot to scoop up a few "beginner" caftans, should you find yourself skittish about committing to an overly flamboyant print. Recent collections have drawn inspiration from bohemian-chic destinations like St.-Tropez, Tangier, Goa, and Ibiza, but everything is designed and manufactured entirely in Morocco.El Fenn
Inside El Fenn, a trendy hotel co-owned by Vanessa Branson (Richard's sister), you'll find a rather unusual shopping experience: The boutique is situated in the middle of a bar and restaurant, and nearly everything—including the wall decor—is for sale. Also on offer: an eclectic collection of home accessories, vintage dresses, linens, pottery, coffee table books, handwoven blankets, and more.
But one of the best things about Marrakech is the juxtaposition of old and new, so don't neglect its cultural present. For lens-centric art from the 19th century onwards, try the newish Marrakech Museum of Photography and Visual Art, which was designed by David Chipperfield and is set in 6,000 sq metres in the west of the city next to the 12th century Menara Gardens. Then check out Gallery 127, which showcases work from established and upcoming photographers.
In 2014, Kamal Laftimi and Sebastian de Gzell took over an old carpet store off the famed Rahba Lakdima spice square (places des épices) and, alongside interior designer Romain Meniere, transformed it into "Nomad".
With a strong emphasis on fresh local produce and ample variety for vegetarians, pescetarians, and carnivores alike, the lively restaurant serves simple "Modern Moroccan" cuisine: revisions of traditional local cuisine and international dishes with a Moroccan twist.
Spread over 4 floors, with intimate dining rooms and two levels of terraces that offer fantastic views of the surrounding Medina and Atlas mountain range (when visible between November and May), Nomad is perfect for both lunch and dinner, or to simply repose from the hustle and bustle of the souks with a much-needed drink.