Published on January 25th, 2017 | by Ozlem Avcioglu
0
New York Guide : Discover The Latest Coolest Places
New York is the worlds most dynamic city. But especially in recent months New York's hotel and food scene evolved so fast, it's hard to keep up . The newest restaurants opened their doors under the new hotels mostly in downtown area.. I have visited many of them recently and made a best new must visit places guide for the luxury and trend lovers.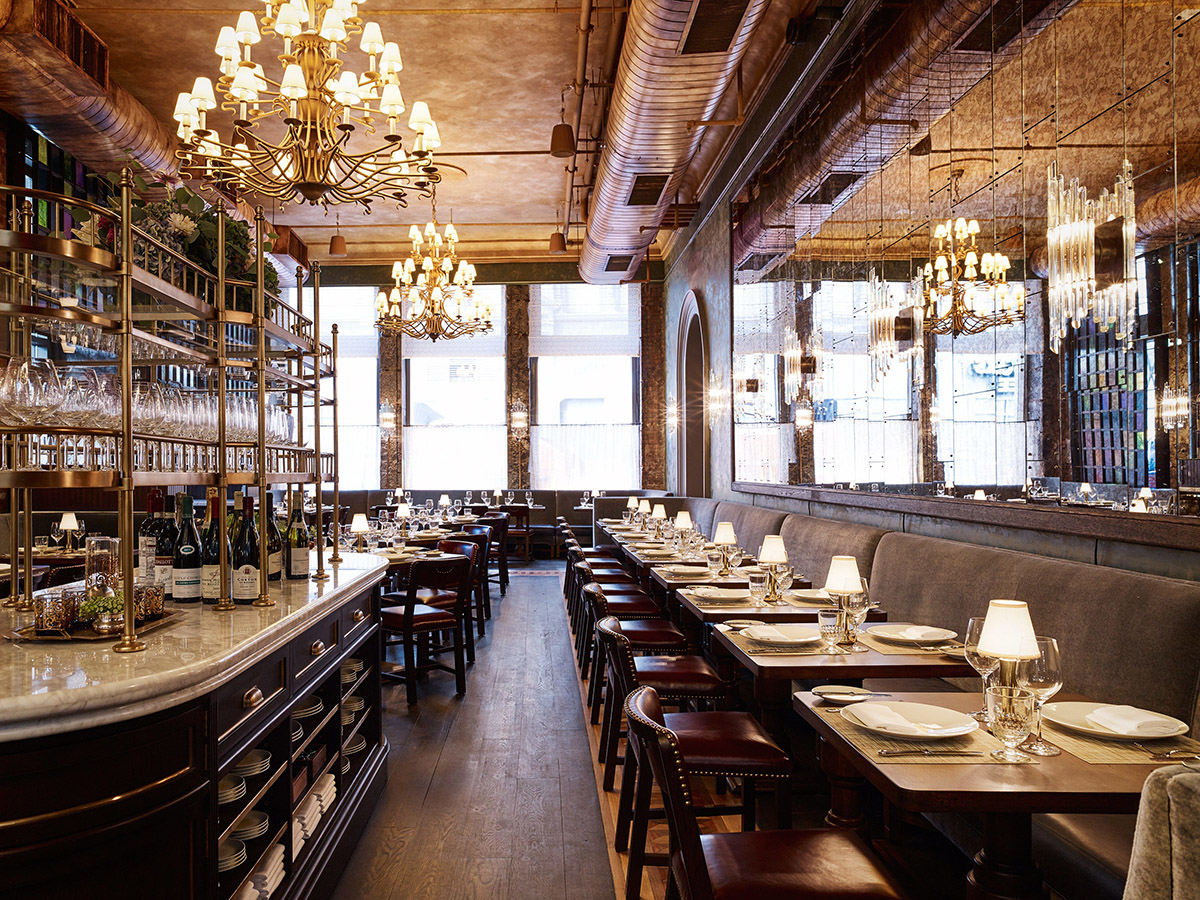 Within the majestic walls of one of New York City's most exceptional landmarks, a new paradigm for luxury hotels in Lower Manhattan has emerged. An architectural gem, hailed for its iconic nine-story atrium and pyramidal skylight, The Beekman unites some of the world's greatest talent, including the sophisticated design of Martin Brudnizki and the culinary cachet of restaurateur and chef Tom Colicchio. Tom Colicchio reflects on the cultural and culinary history of lower Manhattan to serve a menu of quintessential New York City dishes at Fowler & Wells.
The dining room, set with rich, jewel-toned furnishings and antique accents, establishes Fowler & Wells as a one-of-a-kind setting for dining in lower Manhattan.The Bar Room at Fowler & Wells is located beneath The Beekman's stunning, nine-story Victorian era atrium and offers a singular New York setting to enjoy a list of handcrafted cocktails alongside an all-day menu. With plush lounge seating and a distinctly old New York feel, The Bar Room at Fowler & Wells is a new entry in New York City's canon of destination bars.
The boutique hotel also features a restaurant by Keith McNally, his first in the neighborhood, newest boîte, Augustine is the latest table in Manhattan.  It could be the local bistro vibe and décor, the Shane McBride and Daniel Parilla–derived menu, or the lavish cocktails and wine list . But the real reason for the endless wait list is the cozy ambiance, attentive service, and stellar cuisine a Parisian meal.
One of the newest best-comer of the year is definitely Le CouCou.. Since its opening people are pouring through the doors and reservations are scarce unless you want to eat before 6 p.m. or after 9:30. Stephen Starr, the restaurateur who made his name in his home town of Philadelphia, got together last summer with Chicago-born chef Daniel Rose, from Spring in Paris, to open Le Coucou. It is not only the name that is French. So is the entire menu, a good chunk of the wine list, the plush interior design by Roman and Williams, guests can enjoy a spectacular meal in the most charming of settings.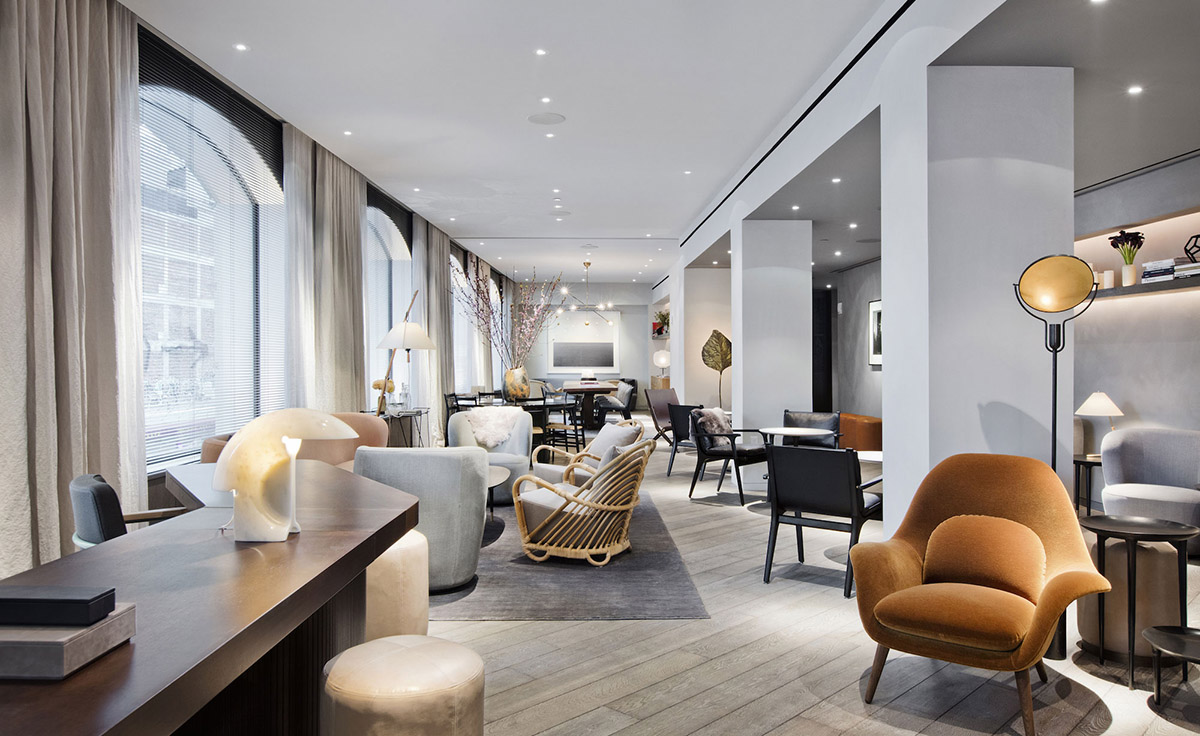 Le Coucou is under the new hotel 11 Howard , which is on the south end of Lafayette street. 11 Howard is  a 221-room boutique hotel a collaborative creation between Anda Andrei of Anda Andrei Design and Danish firm Space Copenhagen. The hotel features the works of artists, such as Katie Yang, Dan Attoe, and Hiroshi Sugimoto..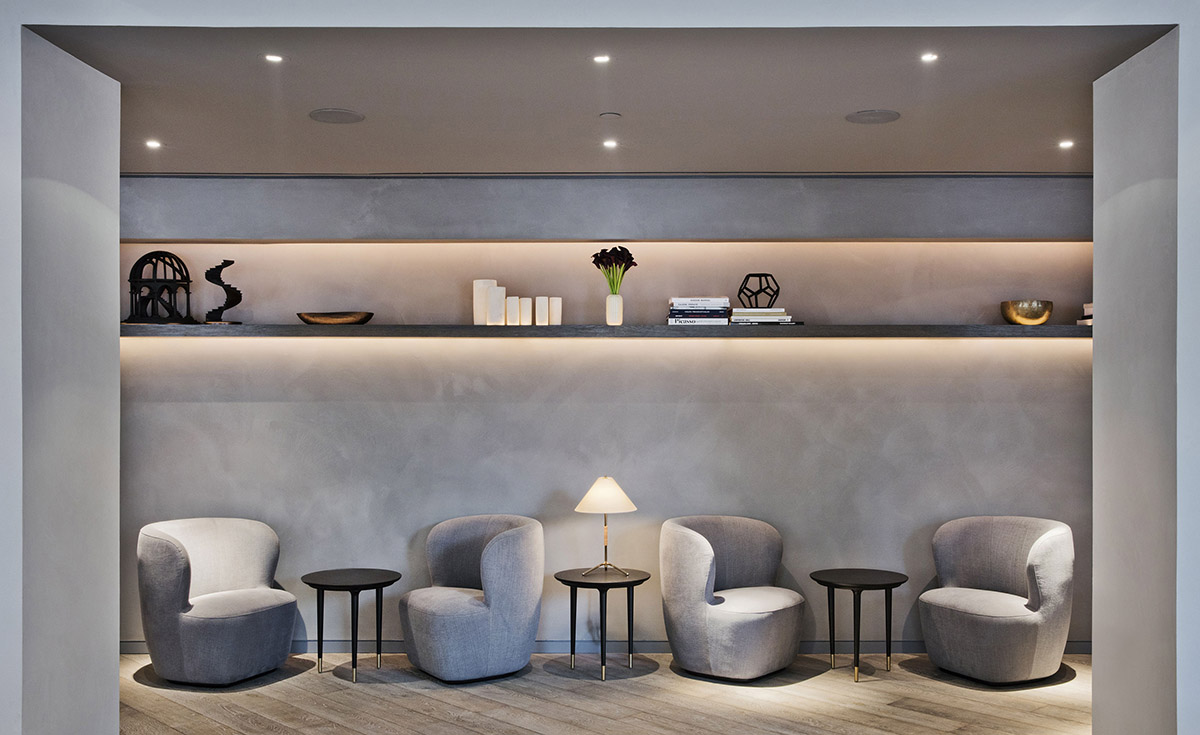 Mario Batali also has chosen to open his new restaurant La Sirena under a hotel, on the Plaza Level of Chelsea's storied Maritime Hotel.The space is characterized by custom '60s-inspired curvilinear pavers throughout and walls clad in quartz by Caesarstone. A 38-foot marble bar bisects the grand patio and connects the more intimate north and south dining rooms. La Sirena offers two distinct dining experiences. In the barroom is the Tapas Bar where guests enjoy a food menu of small plates that pair well with cocktails and wine.

In the restaurant's more formal Main Dining Room, they a Michelin-starred menu representative of the entire Italian Peninsula. In the traditional Italian style, meals begin with antipasti, followed by pastas including Lasagne al Pesto with layers of fresh pasta, golden potatoes and bechamel, then secondi. A menu of seasonal desserts by Pastry Chef Thea Habjanic end every meal on a sweet note.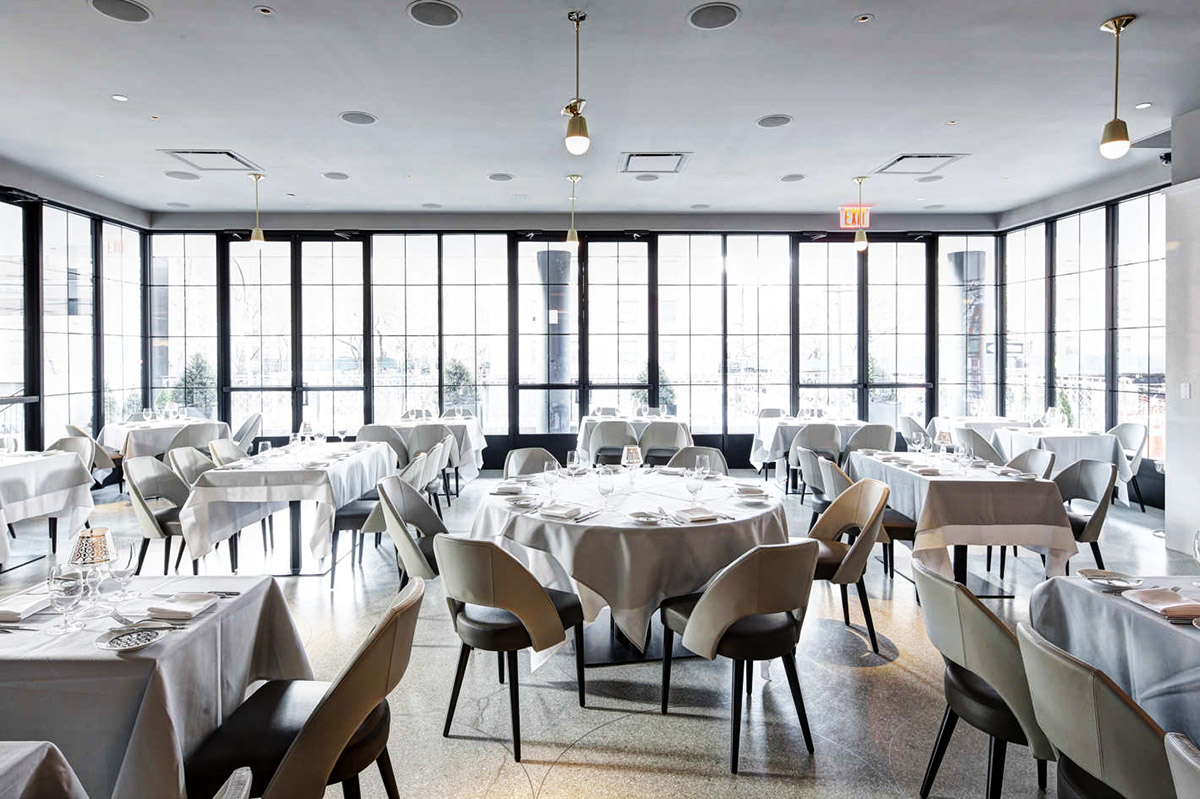 Located on Bowery, Vandal is the latest restaurant lounge by the TAO Group and Chef Chris Santos. Vandal celebrates the art, architecture, and food of global street culture from New York to Vietnam to Barcelona and beyond, as well as the history and culture of the restaurant's Lower East Side location. The two-level space includes a bar/lounge, restaurant, garden dining area, private dining room, and cellar bar/lounge.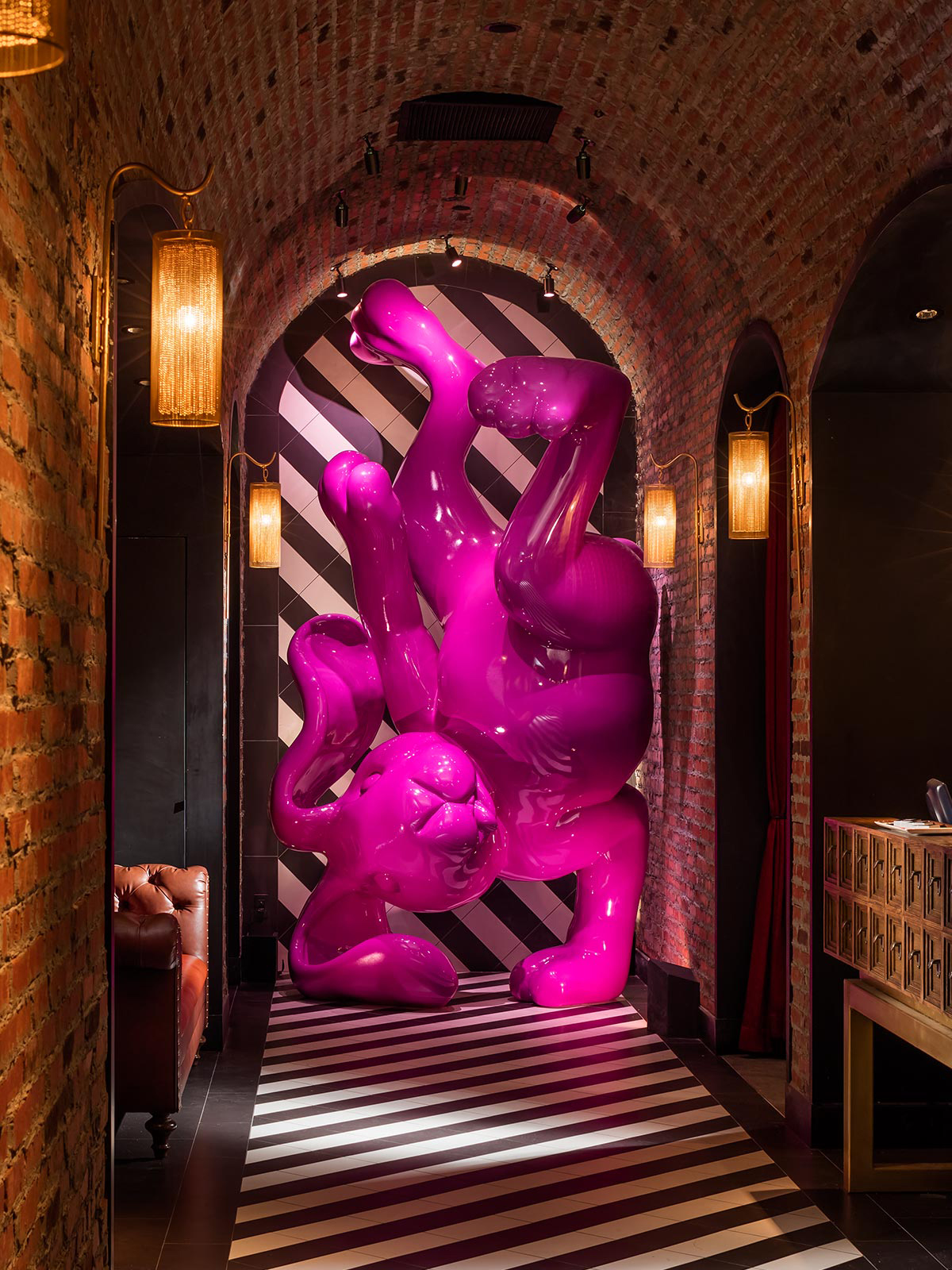 Inspired by street fare from around the world, Vandal's menu is a culmination of Chef Santos' personal travels and reflects his signature style of multi-ethnic small plates that are ideal for tasting and sharing. Many artists like Hush, Frank Shepard Fairey , Tristan Eaton have created site-specific installations inside and outside of the restaurant..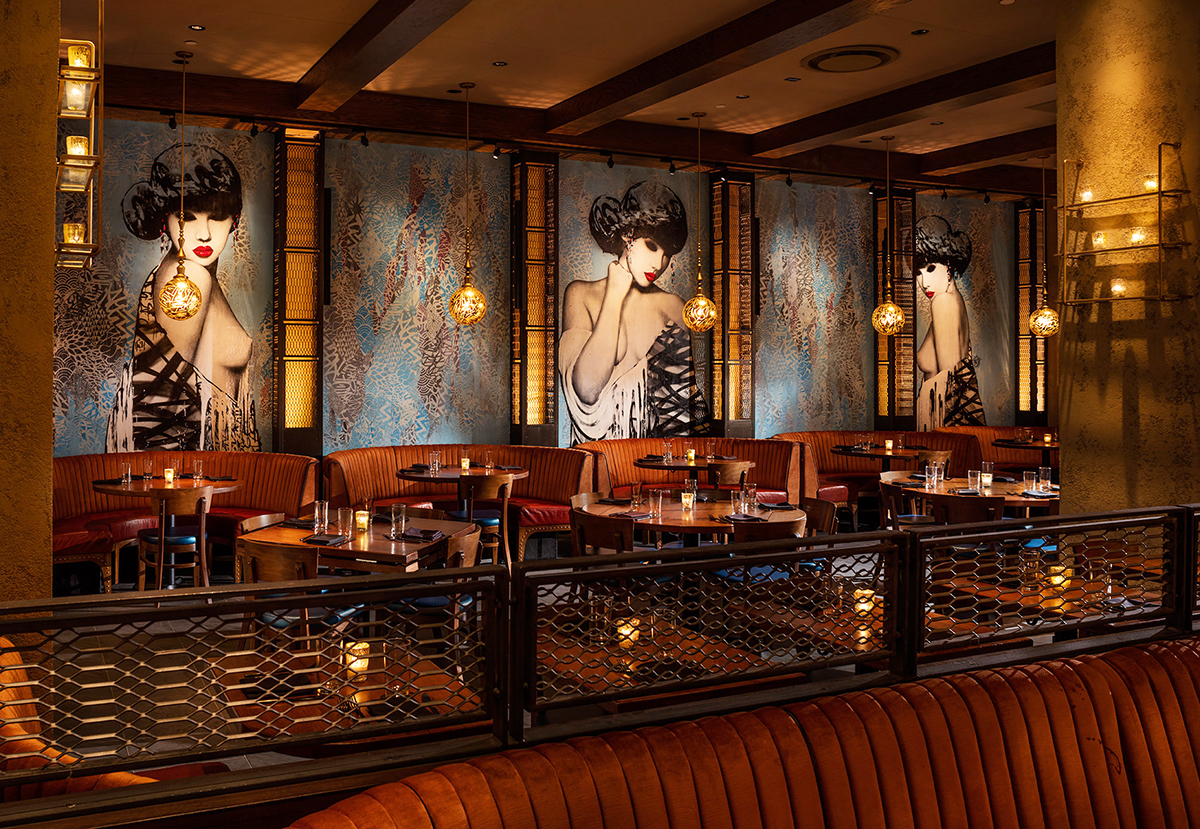 The botanical gallery Ovando at Vandal carries an ever-changing array of the freshest plants and flowers, as well a curated collection of lifestyle accessories.Its a must visit chic place on Bowery Street