Published on February 11th, 2009 | by Ozlem Avcioglu
0
Thiptara, Bangkok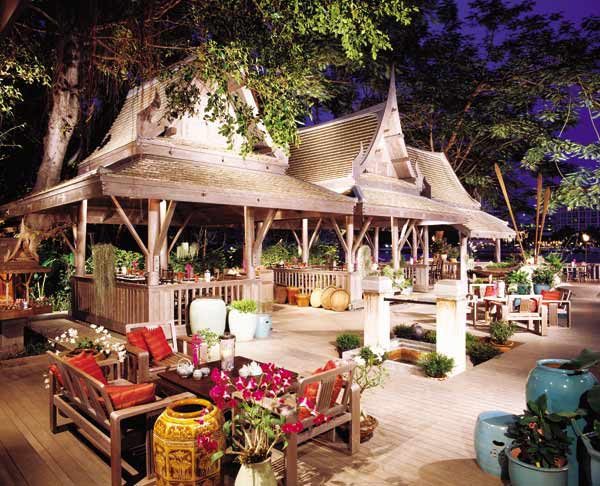 For best traditional home style Thai food in Bangkok Thiptara is the best choice.
Located on the bank of the Chao Phraya River, under the Peninsula hotel, an original Thai compound has been recreated for here. You sit on a wooden-deck of extravagant wood slabs which can be seen on articles from this page. You are nested inside a tropical garden nestled under a giant banyan tree.  Teak -wood open-air pavilions, or salas were shipped from the ancient Thai capital Atutthaya and  reassembled for Thiptara, giving the impressions of a Thai village.
The menu has all the Westerner's Thai favourites like tom yum goong soup, pad Thai noodles, green chicken curry as well as the Thais' Thai favourites, such as spicy catfish salad, spicy and sour shrimp curry with sesban flowers, and fish dumpling curry with pea aubergines.
.